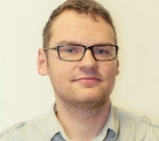 "The translations we ordered during our cooperation with MT & M Enterprises have been delivered on time and in excellent quality every time. The company has been at our disposal in urgent cases, too. We are confident in our future cooperation and happily recommend them to others seeking a reliable and helpful partner."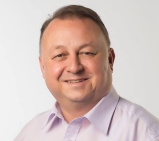 "The company performed the ordered translation on time on each occasion and kept in mind our needs through the whole process"
Gábor László, Mayor of Mad
"Our organization cooperated with the MT & M Enterprises Team during the project titled "Together in a common language". They were the ones who prepared part of our cross-border business development program material, another part of said material they processed. They performed the tasks on time and in the appropriate quality, and were also available later on if some of the parts needed correction or update. I would gladly recommend them to anyone."
| | | |
| --- | --- | --- |
| Source language | Target language | Basic fee [EUR] / standard page |
| SK / EN | HU | 15 |
| HU /EN | SK | 15 |
| HU / SK | EN | 18 |
  One standard page is 1800 characters including spaces and punctuation We will calculate the price based on the document you send us. We also undertake to proofread your documents as required.
  The above prices are for indication purposes only. We will issue a quote tailored to your needs. The price may be higher or lower depending on relevant factors.  
We offer discounts:
- to our returning and regular customers
- to students and university students
- to beginning entrepreneurs, companies in the first year after their formation (startups)
- not-for-profit organizations
- if given pieces of text are repeated often in the document
- in the case of easier-to-translate documents that not professional in nature
- in case of larger quantity orders
- in case of a longer deadline

We usually charge more:
- in case of express translations (depending on the quantity, difficulty and the deadline)
- if the source material is in a non-editable format (e.g. a scanned document)
- if the task requires expertise in a given field or research
- for more comprehensive document editing (editing tables, charts, pictures etc.)
- if your request a certified translation

"I would like to use this opportunity to express my gratitude for the quick processing of our requests, the flexible approach and the quality work done for our organization. The ordered work was done and handed over before the required delivery date, the client's interest was always paramount in all stages of the cooperation and the company is willing to adapt to the client's expectations. I have to say that after previous negative experiences your company was a pleasant surprise, especially in the area of customer care as the company gave all the latest information almost immediately and, from the moment of placing the order, the processing was very prompt. It is also worth considering your professional counselling which helped me deal with my issues more smoothly. The supplier has also completed a number of my relevant tasks, even though it was not their duty. Finally, I would like to thank the company once again on behalf of myself and that of the civic association."
Mgr. Gábor Kacz, chairman of the civic association FALKA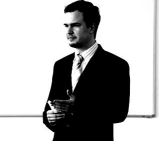 "When I was starting my business, I received extremely useful advice from them and then they facilitated the administration of expanding my business. The team is reliable, precise and flexible. I am fully satisfied with the services provided, and I can only recommend MT & M Enterprises to anyone who wants security in managing their official matters."
"MT & M Enterprises help me with my daily business agenda, from accounting tasks and processing and filing my tax returns to bilingual communication. They are always there when needed, and I have made use of their advice in many cases."
Štefan Pócs, Aqua Green s.r.o., Managing Director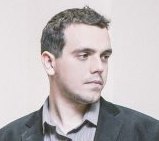 "We have known each other with Tamás and his team for a long time. When it was time to start a business, it was clear to us that we would be turning to them. They responded with extreme flexibility and promptly to all our requests. We can only recommend them!"
Ákos Valent, Browsum s.r.o., Managing Director
Double-entry bookkeeping
| | | | |
| --- | --- | --- | --- |
| Package name | Number of items | Non-VAT payers | VAT payers |
| MT&M2 Light | 1-50 | 80 € | 100 € |
| MT&M2 Medium | 51-100 | 120 € | 140 € |
| MT&M2 Premium | 101-200 | 180 € | 200 € |
| MT&M2 V.I.P | more than 200 | negotiable | negotiable |
| MT&M2 Start Up * | up to 20 items | *50 € | 70 € |
* These packages are available to startups younger than a year with less than 20 items. An extra month's accountant's fee is charged for the annual financial statements and tax return.
Payroll accounting:
EUR 10-13 / employee / month (depending on the type of employment relationship).